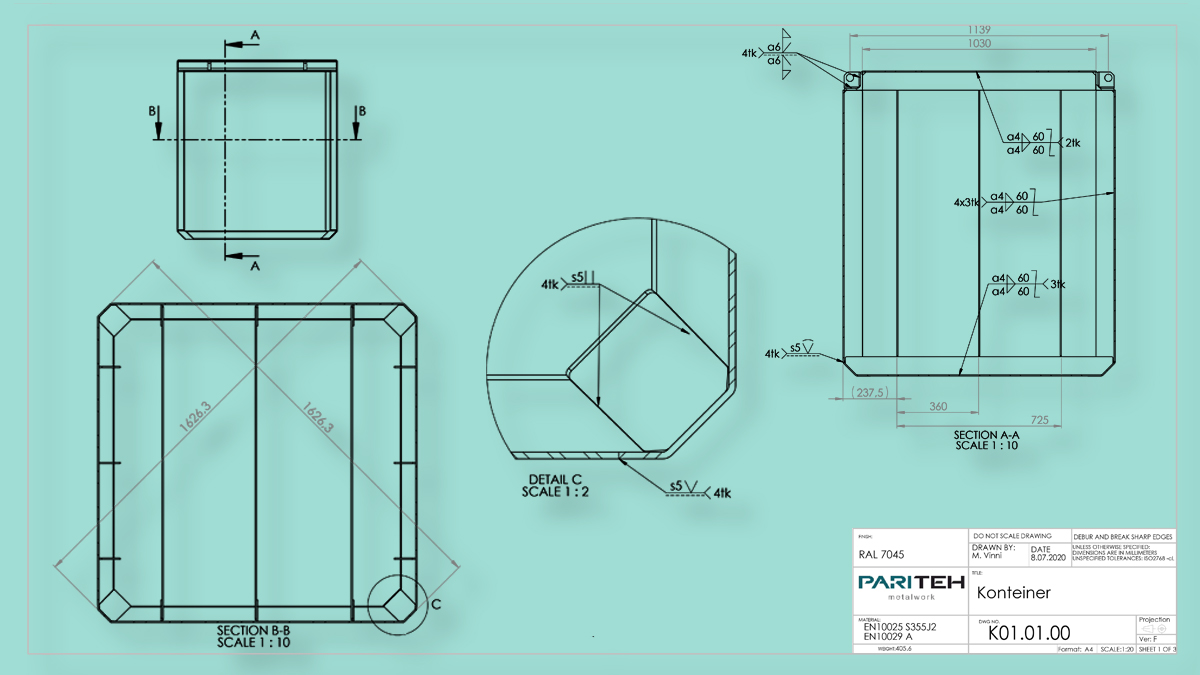 ENGINEERING
Pariteh offers both the technical design of details and the detailed solution of the necessary assemblies. Based on the nature of the solution, we also offer cost-effective and efficient solutions based on experience.
The design of machines is based on the use of as many standard components as possible. The design must also take into account that the production of machines would be as cheap as possible and in the shortest possible time. Reliability, ease of use and safety, and design must also be taken into account when designing machines. International standards and requirements must be taken into account.
Do you need a product, service or are you looking for a reliable production partner?